What a great Philip K Dick novel. I'd put it up there with his best work. It is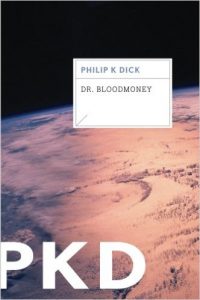 meandering and strange, and yet very beautiful. Like all good Dick novels, I can't really explain it by trying to describe it. It's a post-apocalypse book, but it's really not like any other such book. It's more of a poem in a certain sense. Anyway, go read it.
Incidentally, the title is quite unfortunate. Apparently, Dick's editor changed the title to sound vaguely like Dr. Strangelove. It's a bit sad that, this late in his career, Dick was still subject to that sort of thing.
Dr. Bloodmoney (Dick)